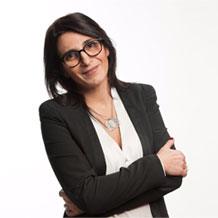 #executivecoaching #conflictdynamics
Laetitia leverages her management consultant experience and individual and group coaching and works with executives and their teams to lead change, develop team spirit and stimulate their personal development.
She also brings a unique expertise in solving management conflict through proven methodologies.
Laetitia graduated from the LIBS (Paris) and the Golden Gate University (San Francisco) where she obtained an MBA in marketing and international trade. She then obtained a Psychology degree from the University René Descartes (Paris V) before studying corporate coaching.
She was the first in France in 2012 to receive the certificate in "Conflict Dynamic Model", which she supplements with a "Behave Colors" and a R @ W-7, a new and innovative approach to resilience at work.